Facilities・Services
About on-site facilities and the hotel
​ ​​ ​​ ​​ ​​ ​​ ​An introduction to the services and facilities we provide in the hotel. ​ ​​ ​​ ​​ ​​ ​
Services
Paid service
Facilities in the Hotel
Microwave oven / pot (lounge)
TV (Male / Female shared lounge)
Face Towel / Bath Towel
Shampoo · Conditioner · Body Soap (inside shower booths)
Hairdryer
Shower
Locker
Laundry (washing machine / dryer, 200 yen for each)
Toilet
We have prepared the following items for those who want them.
Hair brush
Shaving, Shaving Gel
Make-up Remover, Facial Cleanser, Toner, Latex
Cotton/Cotton Swab
Hair Tonic
Hair Liquid
Body Sponge
Earplug
Toothbrush / Toothpaste
We offer the following as lend-items at the front desk.
Hair Iron
Luggage Wire Lock
Deodorant Spray
Blanket
Low Repulsion Pillow
※ The number of each item is limited.​ ​
Introduction to the Facilities in the Hotel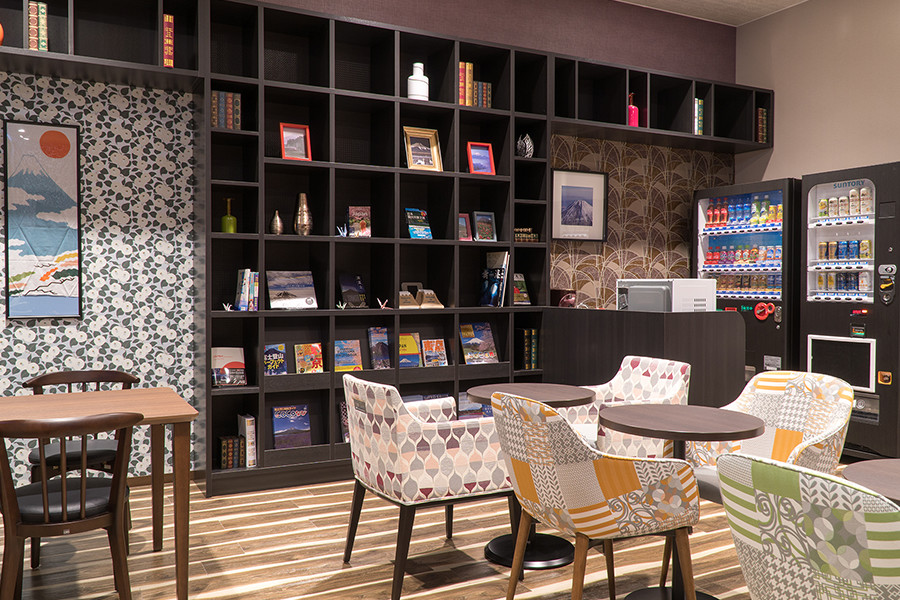 The lobby lounge is an open-air place where you can relax and enjoy yourself.​ ​
Since it is equipped with free Wi-Fi, please definitely use the lounge to collect tourist information here.​ ​​ ​
In addition, we have prepared many amenities in the lounge. Feel free to use them.​ ​ ​ ​​ ​​ ​​ ​​ ​​ ​​ ​​ ​
Free Wi-Fi