Room and Fee
Information on cabin and accommodation fee
Price
3,200 yen per person per night (including tax) ~
Various Amenity Including the use of
If you make a reservation from this page, it is even cheaper.
3 Month 1 Sunday to 11 Month 30 Sunday

Weekday 4,000 yen ~
From the day before the holiday 4,300 yen~

12 Month 1 Sunday to 2 Month 28 Sunday

Weekday 3,200 yen ~
The day before the holiday 3,500 yen ~
Room
This is a luxury capsule hotel that pursues quality.
We have Oliver Company original luxury size cabins and semi-double mattresses.
Take it easy in the spacious cabin.
* There is no key for the cabins.
Information about the Cabin
Size

W120 × D 210 × H 120 cm

Equipment in the cabin

120 cm wide mattress
USB power supply
Power outlet
LEP Lamp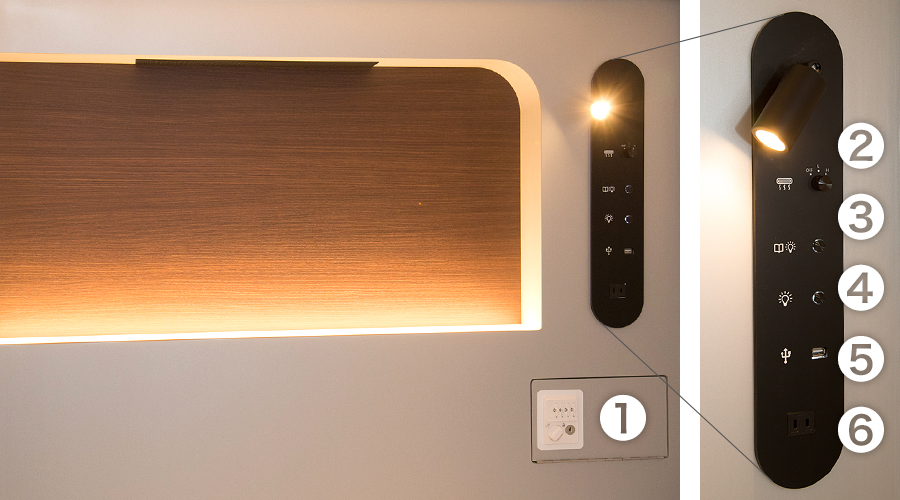 ❶ Storage Box
❷ Air conditioning switch
❸ Reading light switch
❹ Room light switch
❺ USB terminal
❻ Outlet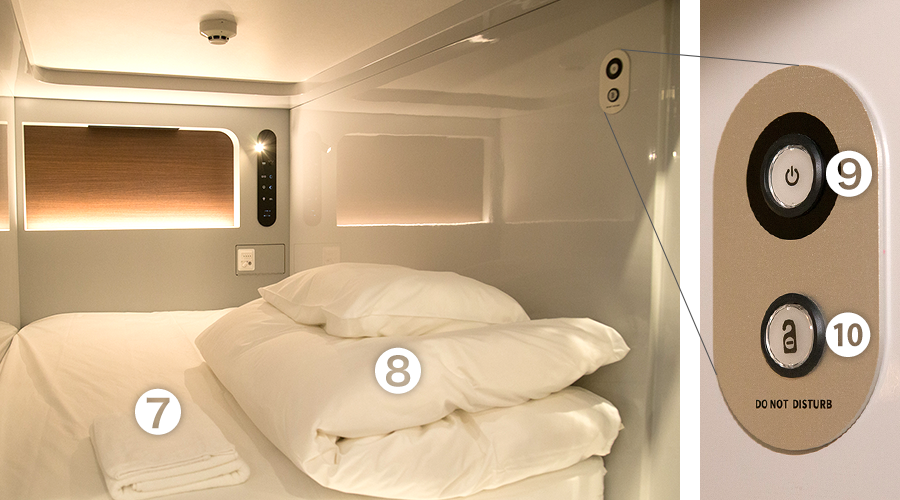 ❼ Towel (rental)
Bedding
❾ Main power supply
❿ DO NOT DISTURB button (whether you want to be waken)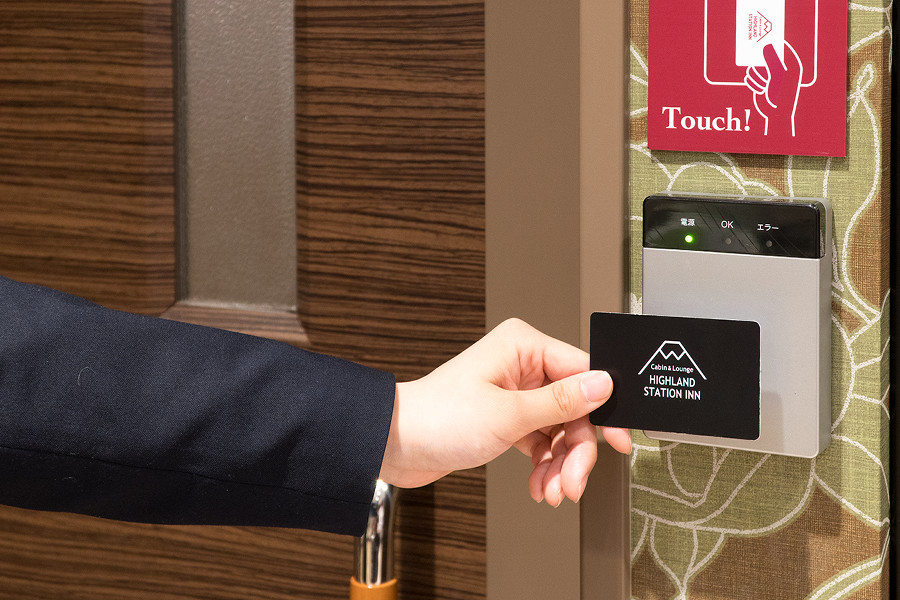 ​
At Highland Station Inn, we have implemented a security card system.
Women's Floor Available
We have separated men's floor and women's floor. A woman coming alone can also completely relax herself.​ ​